Saskia Jansen Honored at Annual Hollin Hills Bluefish Awards Ceremony 
Thu, 8-8-2019
By The HH Bluefish Parents
Saskia Jansen, the beloved Hollin Hills Bluefish swim team representative, ended her long career as a volunteer for the NVSL at the end of the swim team season.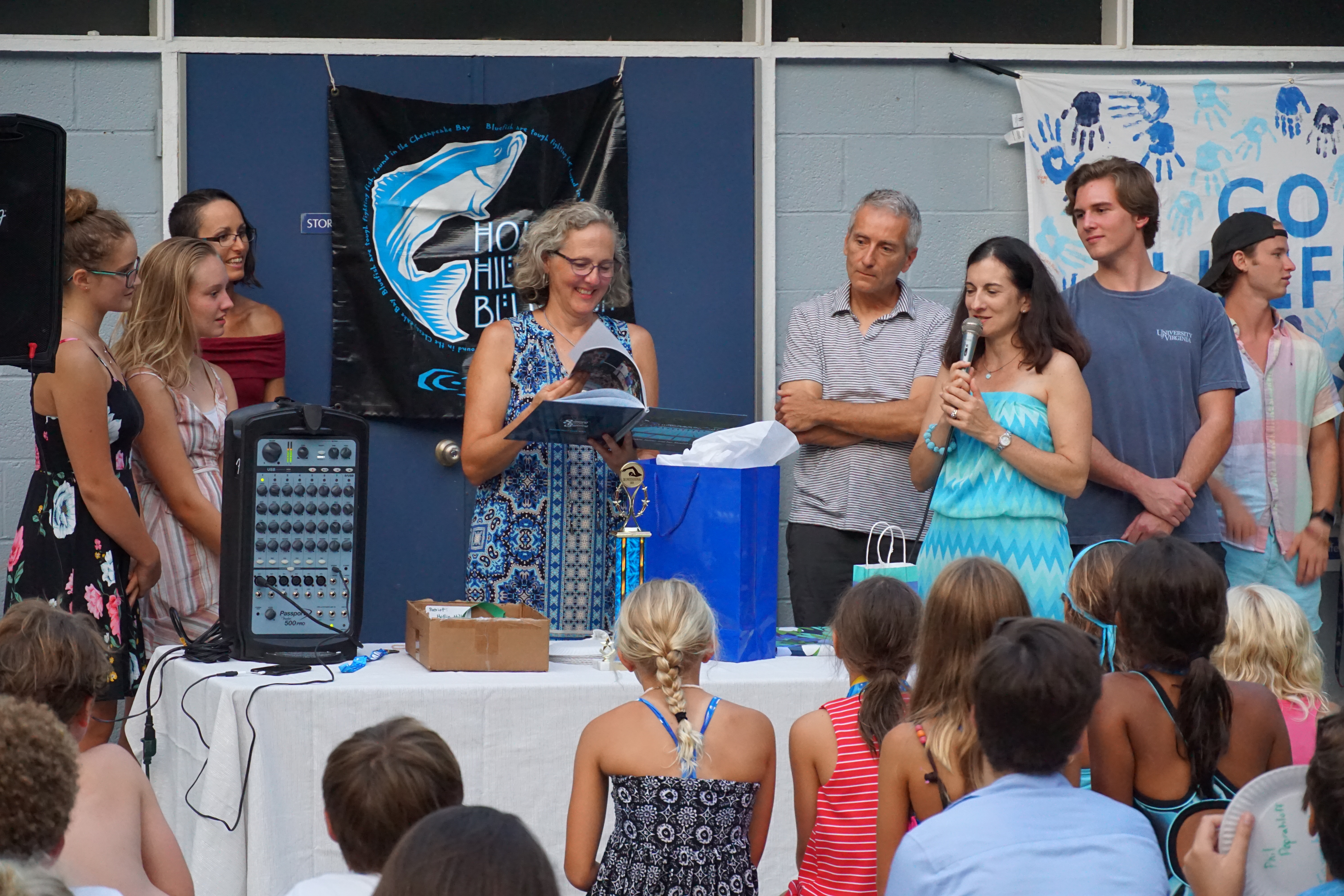 Saskia's involvement in the NVSL spans nearly 5 decades as team rep, coach and team member. She also held positions as pool manager and lifeguard.

The swim team and pool installed a permanent plaque commemorating Saskia's service and dedicating the team record board to her. She continues to hold team records set 40-years ago! Her husband, son and daughter are also represented on the record board. The children took the records from their parents!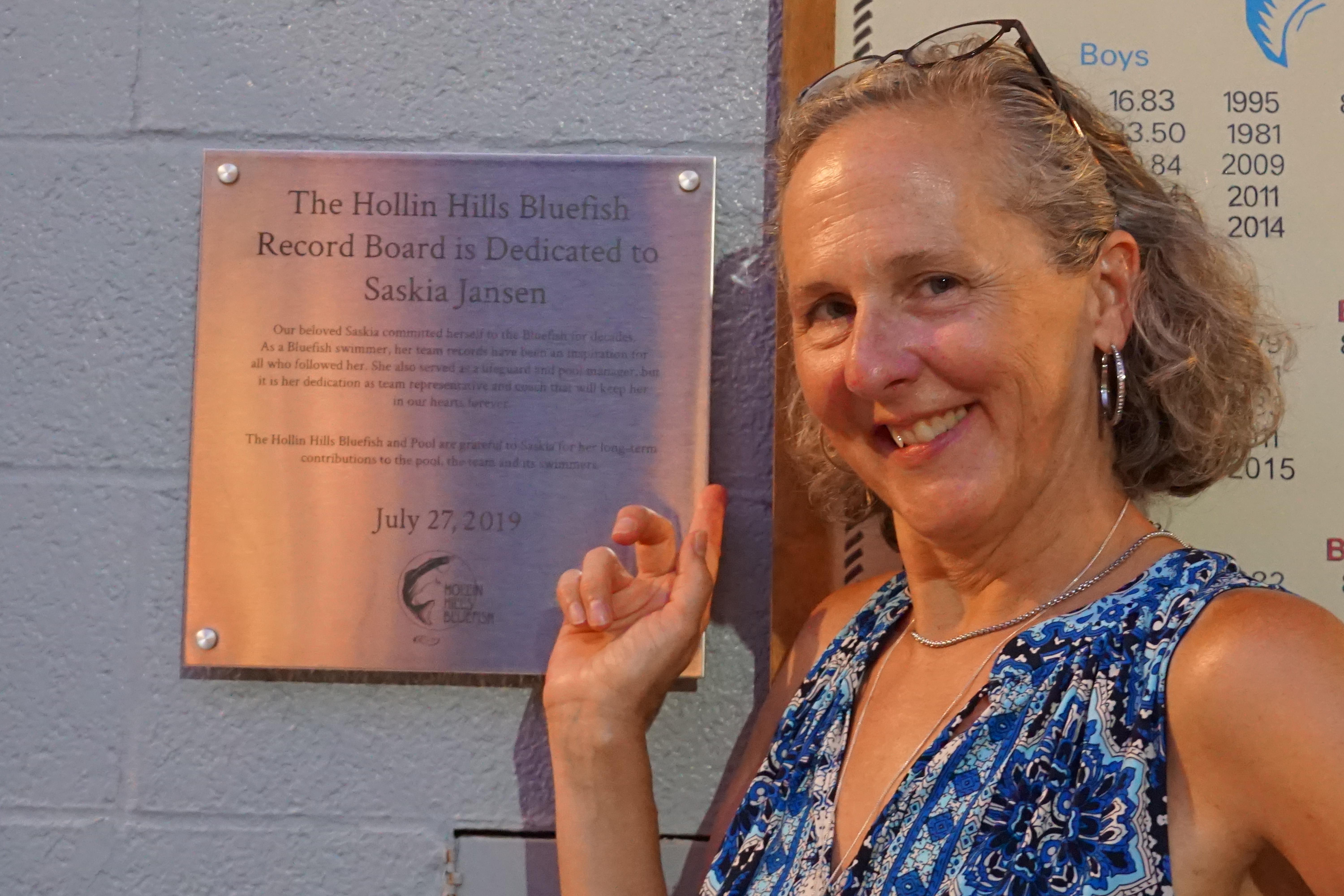 The team appreciates the spirit Saskia brought to the team, which she credits to her own experiences as swimmer, and how Saskia inspired both the parents and the swimmers to be their best.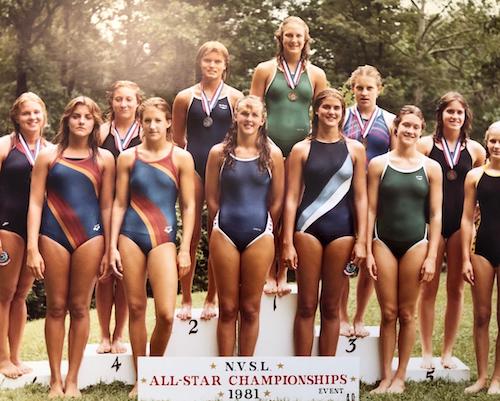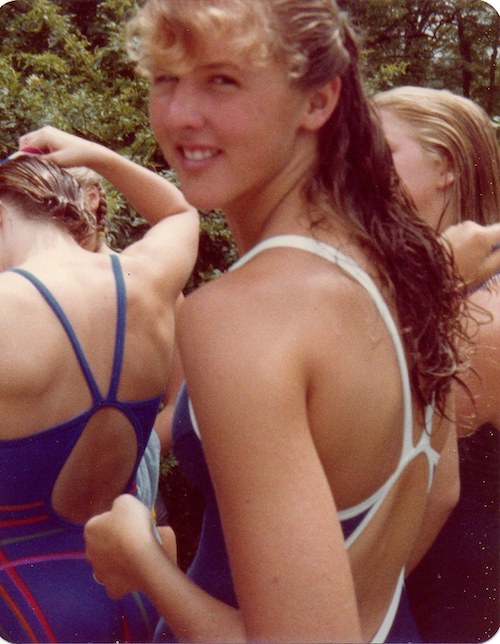 Brooke Lombardi, also a former Hollin Hills Bluefish and the daughter of a former coach, is the new Bluefish Team representative.