Four League Records in the Final Week of the Regular Season
Sat, 7-20-2019 | Torey Ortmayer
In the final week of the regular season we had four new league records set across the NVSL, in both meters and yards, as well as individual and relay events.

The first two records of the day came from Anthony Grimm of Fair Oaks. With only one individual 15-18 boys meters record without his name attached to it, Anthony got after it. Swimming in one of the faster pools in the NVSL in Fair Oak's week 5 dual meet at Cardinal Hill, Grimm broke Paul O'Hara's 2014 50m freestyle record of 22.60, posting a 22.45!

10 events later, Grimm took his own 50m backstroke record to a new historic mark--having become only the second person to ever swim the event under 25 seconds, Anthony posted a 23.82, improving his earlier mark of 24.01! Anthony now holds all four 15-18 Boys dual meet individual records (Free, Back, Breast, Fly)! Congratulations on a busy season.

Across the league, Rolling Valley traveled to Holmes Run Acres, one of two remaining yards pools, for a division 14 matchup. In event 29, Andrew Hale of Rolling Valley (RV) broke the 15-18 boys 50 yard breastroke record with a time of 26.88. The record was previously held by Greg Clever of Tuckahoe, set in 1984, with a time of 27.61, which Hale smashed with his performance this morning!

To round it out, the Overlee 15-18 Girls 200m Medley Relay of Mary Kate Reicherter, Kayle Park, Kate Bailey, and Alexis Lee completed an incredible season--having broken the relay carnival record last week, and winning 1st at All Stars this past week, the Overlee ladies took down the dual meet record in the event with a time of 2:00.90. The record was previously held by Orange Hunt, set in 2015 with a time of 2:01.09.

Congratulations to our new league record holders on finishing off the regular season on a high note!
NVSL All Star Relays and Swim Ninja Livestream
Tue, 7-16-2019 | Torey Ortmayer
Tomorrow, Wednesday, July 17 is NVSL All Star Relays: the biggest meet of the summer season. With the top 18 relay teams per gender and event from around the league headed to Lincolnia Park, we are sure to have one exciting Relay Carnival!
As always, tomorrow will be one of the hottest days of the summer. Make sure to drink lots of water, wear sunscreen, and be on the lookout for any weather-related announcements which will be posted on the NVSL website. There will be concessions sold and 2019 All Star Relay's merchandise available for purchase. Be sure to stop by the NVSL/Swim Ninja tent to take your relay team's picture in front of the NVSL banner!
If you are unable to make it to the meet, be sure to watch the Swim Ninja All Star Relays Livestream:
Go to SwimNinja.com to see every race from the afternoon
, hear the sound of thousands of NVSL fans cheering and the legendary Bob York announcing from his perch...you don't want to miss this!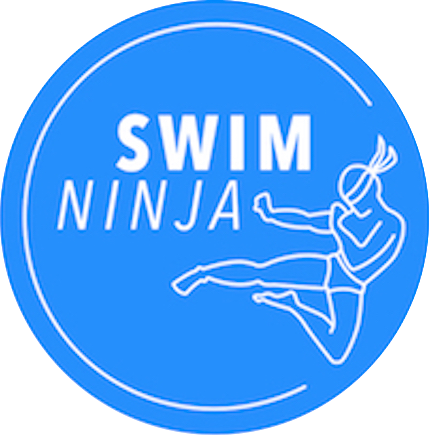 Thank you Lincolnia Park, Chesterbrook, and Overlee for making this livestream possible and showing the strength and collaborative power of our NVSL community. Good luck everyone--we will see you poolside shortly!
Two New NVSL Yards Relay Records
Mon, 7-15-2019 | Torey Ortmayer
This past weekend we had two new yards relay records broken at the Sideburn Run vs Kent Gardens meet held in McLean. Similar to last week at the Chesterbrook-Tuckahoe meet, the two records were in consecutive events--the 13-14 girls and 15-18 boys medleys!

The Sideburn Run 13-14 girls 100y medley relay swam 54.75, breaking the old record of 55.03 by Lee Graham in 2004. Congratulations to the relay team of Anna Littleton, Amelia Simonsen, Sophie Scadron, and Jackie Dobrydney!

In the very next race, the Sideburn Run 15-18 boys 200y medley relay team of Matthew Ferrari, Luke Shivik, Joey Dobrydney, and Matt Mitros broke the 2016 Oakton record of 1:41.31, going 1:40.78! See the race below:



Congratulations Sideburn Run relays on these great accomplishments!